A pothole is not only annoying - it can be costly and dangerous if it's not fixed in time.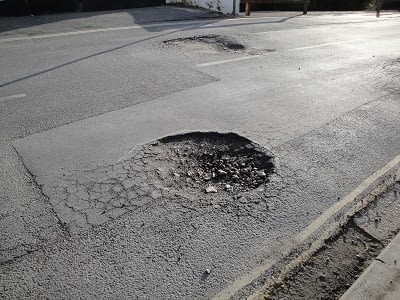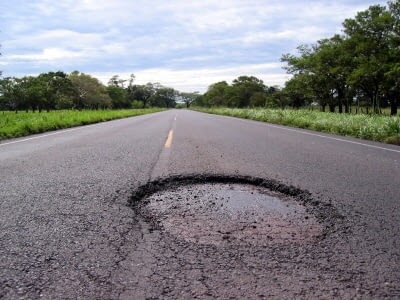 Potholes can ruin tyres on cars, they are a danger for pedestrians and bike riders alike. In addition, potholes can become a costly repair if not fixed in time.
Get A Quote For Your Pothole & Bitumen Repairs Today
Why does the pothole seem to get worse every week?
The pothole will aggregate water that will sink  into the sub base and the damage it does there makes it a costly repair if left untreated for too long. At Asphalt Experts  we have the experience and equipment to fix the area in time with a professional finish.
What areas do you cover? 
We provide Asphalt Driveway, Parking lots and Pothole repair services for the following areas: Richmond, Penrith, Liverpool, Blacktown, Parramatta, Campbelltown and all other Western Suburbs of Sydney.
If you have a pothole, get it fixed by the professionals and contact Asphalt Experts today.